THE COMPLETE TRIOS OF BEETHOVEN BY XAVIER PHILLIPS, FRANCOIS-FREDERIC GUY ET TEDI PAPAVRAMI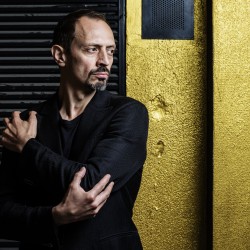 March 13-15, 2020 at the Cité Musicale in Metz
In 2020, we celebrate the 250th anniversary of the birth of Beethoven: an excellent reason to dedicate a highlight. After Haydn, the Cité musicale-Metz programs a composer who might seem so familiar that interpreting it could seem easy. It is to forget the ability of the performers – François-Frédéric Guy, Tedi Papavrami, Xavier Phillips, and the National Orchestra of Metz accompanied by Yom and his quartet in a staging by Marie-Ève ​​Signeyrole – to reveal their intimate relationship to a work, to reveal a part of themselves while bringing their stone to the building. And that, like mountaineering, it is always possible to open a new path by playing such a monument.
Publié le 11 February 2020